News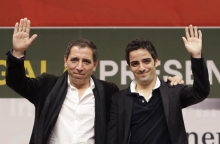 The 12th annual Beirut International Film Festival presented its Golden award for Best Film to Mohsen Makhmalbaf's latest creation, "The Gardener".
Mohsen Makhmalbaf, who at the time of the presentation of this award was at the Busan International Film Festival in South Korea,...
Post date:
Thursday, 11 October, 2012 - 23:00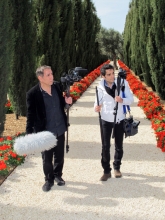 'The Gardener', Mohsen Makhmalbaf's most recent creation, was filmed in Israel in the cities of Haifa and Jerusalem. 'The Gardener' will premiere at the 17th Busan International Film Festival, to be held October 4 - 13, 2012. Following Busan the film goes on screen in Beirut Film...
Post date:
Sunday, 30 September, 2012 - 00:00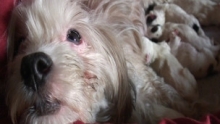 The short film "Doggy life" made by Hana Makhmalbaf, about the difficult situation of pets inside of Iran.
This film won Best Short Film's award from Beirut Film Festival in 2011
Click "here" to watch the movie
Post date:
Friday, 31 August, 2012 - 00:00
 
 
Green Days By Hana Makhmalbaf to be screened on "Al-Arabiya" channel on:
Thursday 29th september 14:00 GMT
Also you can watch it on Al-Arabiya website starting Friday 30th September for one week
...
Post date:
Tuesday, 27 September, 2011 - 00:00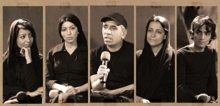 Post date:
Wednesday, 7 September, 2011 - 22:00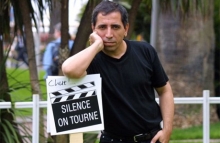 TV news about the Birthday of filmmaker and writer Mr Mohsen Makhmalbaf 29 May 2011:
 
Post date:
Sunday, 29 May, 2011 - 23:00
"I'm a director who wants to change the world through my cinema"
Mohsen Makhmalbaf landed in Spain this week imbued with the spirit of the May 15 protest movement. The Iranian director and screenwriter of films such as Gabbeh (1995), A...
Post date:
Thursday, 26 May, 2011 - 23:00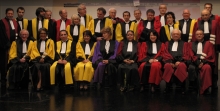 Mohsen Makhmalbaf Speech after receiving the Honorary Cinematic Doctorate Award from University of Nanterre in France:
 
Ladies and gentlemen, Honourable professors! 
I would have preferred to talk about art and cinema only, but how could I possibly...
Post date:
Thursday, 18 November, 2010 - 22:00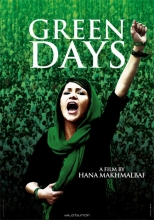 Post date:
Friday, 15 October, 2010 - 00:00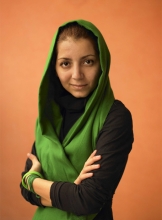 by: Alexandra Sandels
Los Angeles Times, October 12, 2010 
 
As the Middle East braces for the controversial visit of Iranian President Mahmoud Ahmadinejad to Lebanon this week, censors in Beirut are trying to make sure his visit goes...
Post date:
Wednesday, 13 October, 2010 - 00:00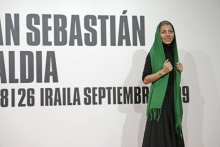 "Cinema lovers of Lebanon,
I was happy to think that by watching the film Green Days, you will see a realistic tale of Iran's elections. A green election which the Iranian regime turned into blood red after they killed tens and arrested thousands.
News reached me that some of the...
Post date:
Monday, 11 October, 2010 - 23:00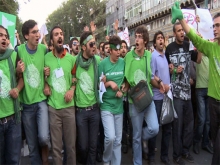 Although earlier Marco Muller, the head of the Venice film Festival, has announced the list of the participating film for the 2009 edition of the festival, after hearing the news about a new film by Hana Makhmalbaf being edited he went to watch it and decided to include the film in the official...
Post date:
Saturday, 15 August, 2009 - 00:00
 
The French Wild Bunch Company announced that the Two-Legged Horse Samira Makhmalbaf's latest film will be shown in theaters throughout France simultaneously with the Cannes Film Festival. Previously, Two Legged Horse had won the Jury Grand Prize from Spain's San Sebastian and best film...
Post date:
Saturday, 2 May, 2009 - 00:00
 
Telcam Staff Company made a 110 minute film on Hana Makhmalbaf and her father. The film, on order by Japan's NHK Television was filmed in Iran, Japan and France. Mrs. Mugi the director had previously made a 25 minute documentary featuring Hana Makhmalbaf titled "Smile of Asia" for NHK TV...
Post date:
Monday, 27 April, 2009 - 00:00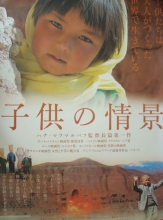 The film "Buddha collapsed out of shame" directed by Hana Makhmalbaf will be shown in 40 movie theaters across Japan starting April 18 under the title "The World of Children". Hana Makhmalbaf who traveled to Tokyo to hold the press conferences and a filmmaking workshop said: "This film...
Post date:
Thursday, 2 April, 2009 - 00:00
Pages