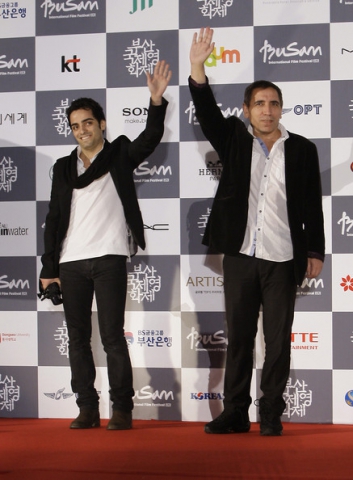 Mohsen Makhmalbaf's "The Gardener" was screened in 14th edition of Mumbai Film Festival, which takes place from 18 - 25 of October in India every year, and received a warm reception by the audience and the critics.
The Gardener Makhmalbaf's latest creation, has so far been screened in Busan Film Festival in South Korea as well as taking part in the competition section of Beirut Film Festival where the film won the "Golden Award" of the festival.
The Gardener is a poetic Docufiction film which is shot in cities of Jerusalem, Haifa and Acre in Israel.The story of the film is about the clashes between two Iranian generations regarding their perspective on the positive and negative effects of religion on society.
Part of the film is shot in beautiful gardens of the Bahai faith which their designs are inspired by the ones of persian carpet. Mohsen and Maysam Makhmalbaf both also play parts in the film as actors.
Click the link to watch the trailer of the film THE GARDENER Trailer