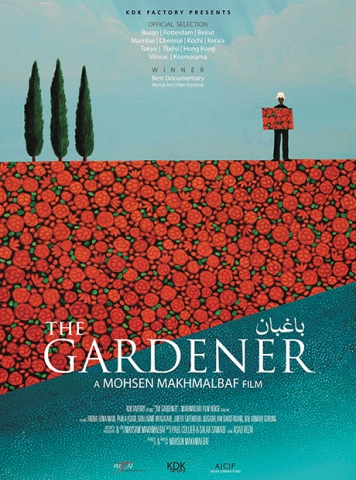 The Gardener by Mohsen Makhmalbaf goes on screen for the very first time in America on Tuesday the 11th of June 2013 in the city of Washington DC. After Washington DC the film continues its tour across America and Canada in different cities in the following months.
For More information please click here: THE GARDENER screening times
"The Gardener" Makhmalbaf's most recent creation, which is shot in Israel, has been screened in various international film festivals across Europe and Asia including Busan film Festival in Korea, Rotterdam film festival in Netherlands, Tokyo Filmex in Japan, Mumbai film festival in India and... The film has also received the award for the best film from Beirut international film festival in Lebanon.
Later on this year The Gardener will be screened in some other film festivals across the globe including Moscow international film Festival, Jerusalem film festival, and Motovun film festival in Croatia.
The world distributor of the film is M-line in south Korea and KDK Factory is in charge of the distribution of the film across North America and Canada.
Click the link to watch the trailer of the film THE GARDENER