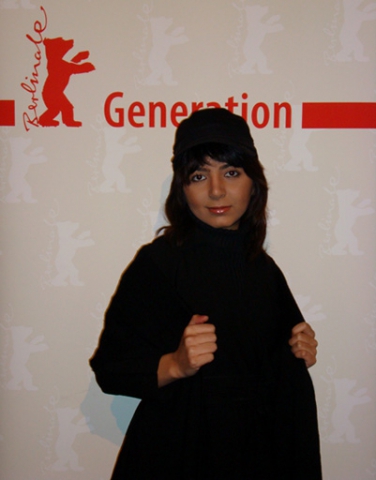 The feature "Buddha Collapsed Out Of Shame" directed by Hana Makhmalbaf received the "Peace award" from the 58th Berlin Film Festival.
Every year jury members of various section of Berlin Film Festival grants this special award to the best film from all different sections of the festival.This is the seventh awards won by this film for the Iranian cinema in the last few months.
Due to the request from organizers of the festival; Hana Makhmalbaf trip to Spain, for the release of her film in cinemas, has been postponed. Hana has been asked to stay one more day so she could receive the award in the ceremony and attend the interviews afterward.
Buddha is also one of the five nominees to receive the Asian Film awards from Hong Kong International Film Festival which the result will be announced later in March.
Buddha will be released in 45 cinemas in France on Wednesday 20th of February. This film has not got the permission to be screened in Iran yet.