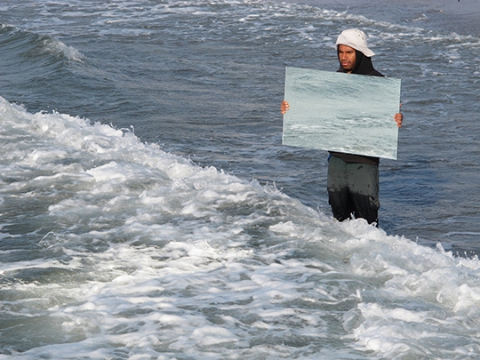 "The Gardener" by Mohsen Makhmalbaf went on screen at Rotterdam international film festival in Netherlands. The 42nd edition of the festival is held from 23 of January to 3 of february 2013 in the city of Rotterdam.
After the press screening of "The Gardener" on 25th, the three public screening of the film were quickly sold out.
Mohsen and Maysam Makhmalbaf attended the festival for the European premiere of the film and took part in the Q&A session after the screenings.
"The Gardener" has so far been screened in various countries in Asia including Korea, Lebanon, Japan, Georgia and India. The film is invited to many more international film festivals across the globe and it will continue its journey to France, Norway, Hong Kong, Brazil, Armenia, Kazakistan, England, America and... in the coming months.
Click the link to watch the trailer of the film: THE GARDENER