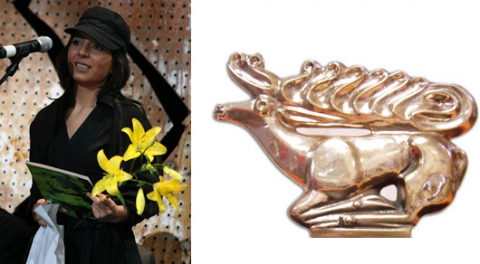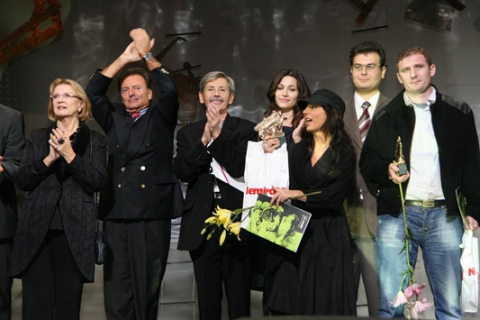 Buddha Collapsed out of Shame received three awards from Ukraine's Molodist International Film festival.
Hana Makhmalbaf, the director of the feature film Buddha Collapsed out of Shame received the Molodist Film festival's grand prize, the Golden Deer, awarded to the best film among all sections of the festival. This prize which is the symbol of the Molodist film festival was granted to Hana Makhmalbaf in the 38th closing ceremony.
"I hope one day war and violence will be wiped from the face of the earth", Hana Makhmalbaf stated while receiving her prize.
Buddha Collapsed out of Shame also won the First award from the Cine-Club competition section of the festival.
The Honorary Diploma of the World Churches was also granted in a ceremony to "Buddha…" a night before the closing ceremony of Ukraine's Molodist Film Festival.
Previously, Hana Makhmalbaf's Buddha Collapsed out of Shame had won 14 international awards including the Peace Prize and the Crystal Bear from Berlin, Special Jury Award from Spain's San Sebastian, Special Founders Award from America, UNICEF Award from Italy and the Silver Mirror from Norway film festivals…