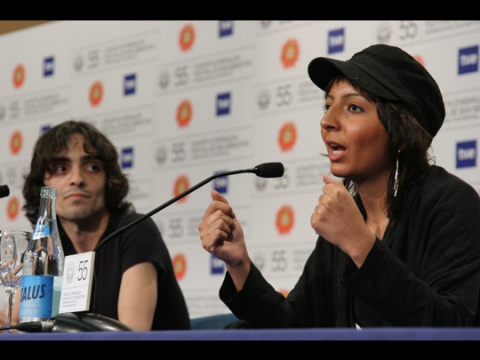 "Buddha Collapsed out Of Shame", Hana Makhmalbaf's first feature film has been invited to San Sebastian as the only Iranian film to take part in the main competition section of the 55th edition of the festival this year.
Every year San Sebastian International Film Festival, which takes place from 20-29 of September in Spain, will invite 20 of the best feature films produced in the world to compete in its main competition section. Hana Makhmalbaf's film,"Buddha Collapsed Out Of Shame", will be competing with works of some of the world most celebrated filmmakers like David Cronenberg the well-known Canadian director.
Hana's Buddha is about a 6 year old Afghan girl who lives in Bamiyan's caves under the Buddha statue that was demolished.
Hana Makhmalbaf will arrive at the festival next week to present her film.