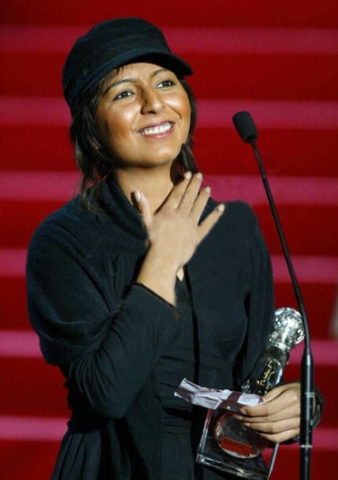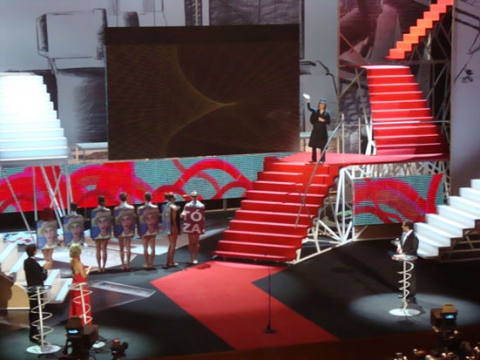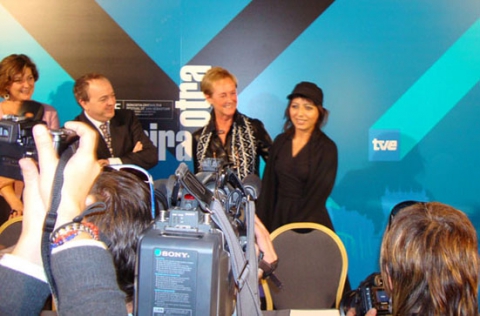 Hana Makhmalbaf, the 18 years old Iranian film maker and director of the feature film "Buddha Collapsed Out Of Shame", won the Jury prize and the Spanish TV prize in San Sebastian Film Festival.
After Cannes, Venice and Berlin; San Sebastian is the most reputable film festival in Europe held in Spain every year on September 20-29.
When receiving her prize Hana Makhmalbaf said:" If poetry and cinema did not exist, the modern day war atrocities would have turned us into the wildest beasts in history. The rulers of earth hand arms to 18-years olds to kill each other for a better world. In such a world, I have to thank my father for handing me only the camera."
Hana Makhmalbaf was born in 1988 in Tehran and the youngest of Mohsen Makhmalbaf' children. For the first time at age 7 she acted in her father's film "A moment of innocence". Hana experienced Filmmaking since age 8 as Still-photographer, continuity and assistant director in her family's films. At age 14 with her documentary "Joy of Madness" she won three prizes including "Worlds Youngest Filmmaker Prize" from Venice Film Festival. She has also published a book of poem by the name of "Visa For One Moment".
The Story of "Buddha Collapsed Out Of Shame" is about a 6 year old girl who lives in the caves under the Buddha statue in the historical city of Bamiyan. To learn the alphabets of her mother tongue she embarks on a dangerous trip…