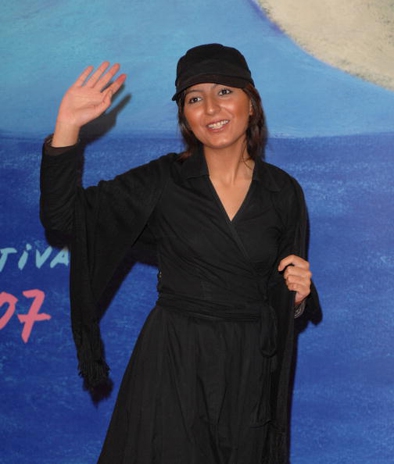 Norway's Oslo Films from the South Festival grants its first prize "The Silver Mirror" to Hana Makhmalbaf's "The Buddha Collapsed out of Shame".
"Buddha…" also received 100,000 Kroners for its Norwegian distributor. The jury at the time of granting Hana's award made stated that the film "Buddha Collapsed out of Shame is much more hopeful for Afghanistan than NATO's thousands of peace seeking soldiers."
Hana Makhmalbaf has so far won 14 international awards for her film "Buddha Collapsed out of Shame" including the Crystal Bear and Peace Award from Berlin International Film Festival, Special Jury Award from San Sebastian Festival, Spain and the Special Founders Award from America.
Hana Makhmalbaf left Norway to attend Ukraine's Molodist International Film Festival that is held from October 18-26. The Molodist Festival every year selects and screens films from among the best around the world. Hana Makhmalbaf's Buddha Collapsed out of Shame is one of the main 12 films in this festival.