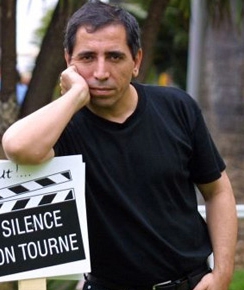 The 37th edition of Molodist International Film Festival, which takes place from 20th to 28th of October in Kiev- Ukraine, has invited "Mohsen Makhmalbaf" as the head of the International Jury.
The competition section of the Molodist Film Festival consists of 12 feature and 50 short films from the world.
Mohsen Makhmalbaf, who has just finished his duty as the dean of Asian Academy and the honored lecturer of Pusan International Film Festival in South Korea, will be joining the Molodist Film Festival this week to judge as well as giving lecture to the young generation of filmmaker.
The festival is also holding a retrospective on the Makhmalbaf family works including "The Apple" and "At Five In The Afternoon" by Samira Makhmalbaf, "The Day I Became A Woman" by Marziyeh Meshkini, "Gabbeh", "A Moment Of Innocence" and "Kandahar" by Mohsen Makhmalbaf.