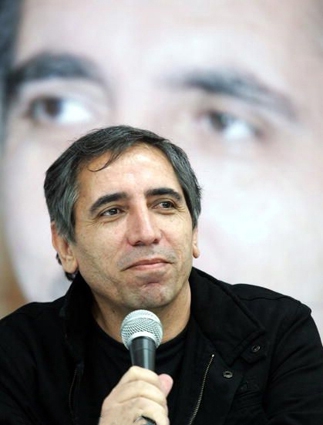 Cine Del Sure International Film Festival while holding a big retrospective on Mohsen Makhmalbaf works, screening Boycott- The Peddler- Marriage Of The Blessed- Time of Love- Once Upon a Time Cinema- Salam Cinema- Gabbeh- A moment of Innocence- Silence- Kandahar- Sex & Philosophy and Scream of The Ants from his films, granted him with its "Alhambra" award for his artistic and humanitarian works.
While receiving the award in the ceremony held in Alhambra palace in Spain; Mohsen Makhmalbaf said:"When I was in prison as a political activist in Iran 30 years ago, all I heard about Spain was nothing but news about Franco and his fascism. It never occurred to me that 30 years on; I would be in Spain among you in such a democratic atmosphere; while there would be no sign of Franco and his fascism."
Every year Cine Del Sure International Film Festival takes place from 30 of May until 7th of June in Granada city of Spain.