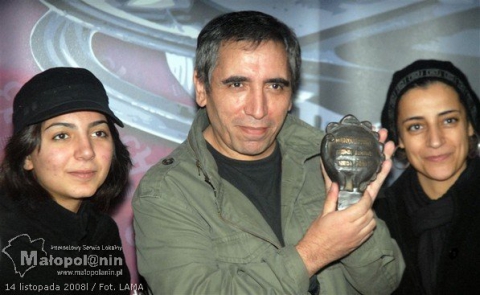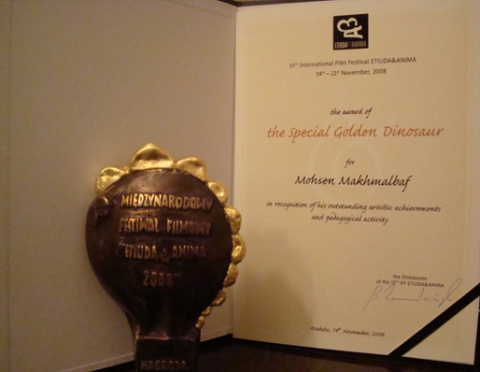 Poland's 15th Festival of European Film Schools in its opening ceremony granted its special Golden Dinosaur prize to Mohsen Makhmalbaf for founding the Makhmalbaf Film School as an independent and creative approach in world cinema. The European Film Schools Festival which is held in Krakow this year with the screening of six hundred short, feature and animation films officially began on November 14th with the presence of Hana Makhmalbaf and the showing of the Buddha Fell out of Shame.
Marziyeh Meshkiny with her film The Day I Became a Woman is also among the guests in the tribute program to Makhmalbaf Film School in this festival. During the next few days the following films by Makhmalbaf Film School will be screened.
Gabbeh, Salam Cinema, Kandahar by Mohsen Makhmalbaf, Apple, Blackboard, Two Legged Horse by Samira Makhmalbaf, The Day I Became a Woman by Marziyeh Meshkiny and How Samira Made The Blackboard by Maysam Makhmalbaf. Mohsen Makhmalbaf is the head of jury in the 15th Festival of European Film Schools.