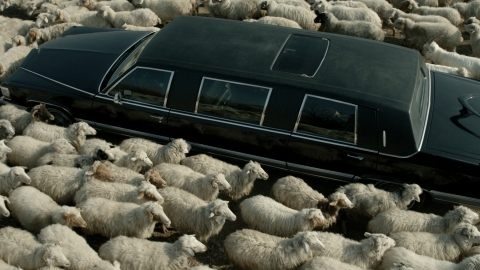 During the press conference held on 24th of July Alberto Barbera, the head of the festival, announced that "The President" by Mohsen Makhmalbaf will open the official section of Venice Film Festival this year. 
Alongside the President the Birdman by Alejandro G.Inarritu are the only two film that will be screened on the opening day on 27th of August.
 
The President narrates the story of a dictatorship regime & its tragedies before and after a revolution.
 
The editing of The President written and directed by Mohsen Makhmalbaf, which was shot in Georgia at the beginning of this year, has just completed in London a few days ago.
 
In the film President, Makhmalbaf pictures almost 50 professional actors from the Georgian cinema. The young talent Dachi  ORVELASHVILI and big stars of the Georgian cinema  Misha  GOMIASHVILI & Ia  SUKHITASHVILI play the leading roles in the film.
 
"Makhmalbaf Film House production in London along with UK's F&ME , Georgia's 20steps,  BAC Films of France and Germany's Herzog and Brümmer has co-produced this big production project", says the producer Maysam Makhmalbaf.
 
Nine years ago in protest to the pressure of censorship in Iran, Mohsen Makhmalbaf left his country. During these years Makhmalbaf and his filmmaking family has continued their works outside of their homeland in India, Afghanistan, Tajikistan, Israel, Georgia, South Korea... and completed a number of features and documentaries.