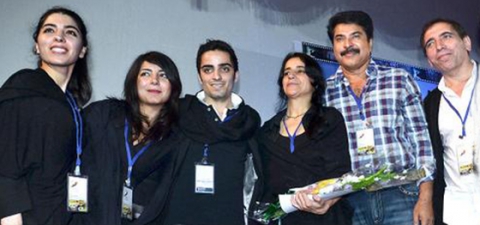 The birth candle of Kochi International Film Festival in India was lit by Makhmalbaf family this December.
The first edition of the week-long Kochi International Film Festival (KIFF) got off by paying tribute to the Makhmalbaf family. The films Kandahar, Salam Cinema, A Moment of Innocence, The Gardener by Mohsen Makhmalbaf and Two-Legged Horse by Samira Makhmalbaf , The Day I Became a Woman and Stray Dogs by Marziyeh Meshkiny, Buddha Collapsed Out Of Shame by Hana Makhmalbaf and How Samira Made the Blackboard by Maysam Makhmalbaf were screened in the course of the festival.
Also during the festival Mohsen and Maysam Makhmalbaf both held master classes on various subject in cinema for the film students and professionals participating in the Kochi International Film Festival 2012.