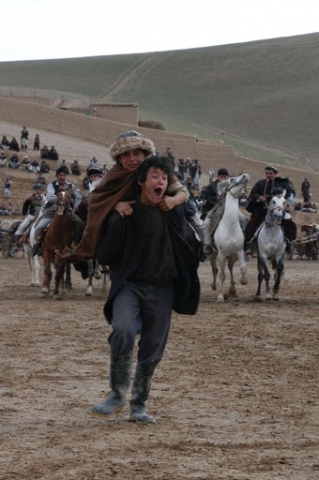 Two Legged Horse, Samira Makhmalbaf's latest film received the Special Mention Prize in Rome's 9th Asian Films Festival for its originality as mentioned in the board of jury statement.
Two Legged Horse was screened three times in this festival which is held from November 15-23 every year in Italy and was welcomed by the audience.
Two Legged Horse has so far been screened in Toronto, San Sebastian, Montreal, Pusan and Sao Paolo film festivals as well as American Film Institute, the Middle East and Ghent film festivals. Also, it won best film music score from Belgium's Ghent festival.