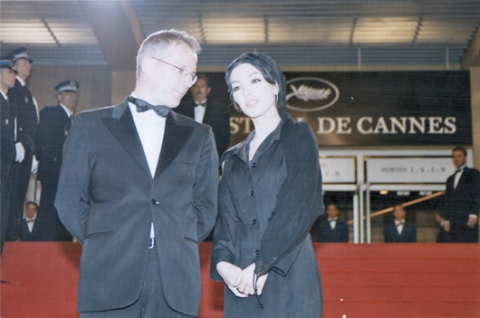 Etiuda & Anima International Film Festival which is held from 23rd to 29th of November in Kraków of Poland, has invited Samira Makhmalbaf as a member of its international jury for its 19th edition this year.
Etiuda & Anima is the oldest film festival in Poland which screens the achievements of students of film and art schools from all over the world, as well as works of fine-art animation films creators: professionals, students, as well as independent producers.
The Festival is also screening Samira Makhmalbaf's film "The Blackboards" as well as the documentary "How Samira Made the Blackboards" by Maysam Makhmalbaf during this year of the festival.
So far Samira Makhmalbaf has made four features films as well as one short film. With her first film "The Apple", at the age of 17, Samira holds the record for the youngest director ever to have entered the official section of Cannes Film Festival.
Also twice consecutively, she has won the "Jury Grand Award" of the main competition section of Cannes film festival for her films titled "The blackboards" and "At five in the afternoon".