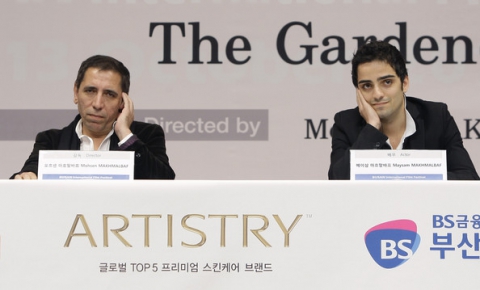 After the great success of "The Gardener" by Mohsen Makhmalbaf in Mumbai Film festival in India, the film is being invited to other film festivals in different cities of the country.
Following Mumbai "The Gardener" goes on screen in the 17th edition of International Film Festival of Kerala which takes place from 7 to 14th of December 2012 at Trivandrum the capital city of Kerala in India.
After that the third festival of The Gardener in India will be at Chennai film festival which is held between 13 to 20th of December in the city of Chennai.
The forth screening of the film in India will be in Kochi Film festival which takes place from 15 to 22nd of December in city of Cochin.
''The Gardener'' has so far been screened in Busan International Film Festival in South Korea, Tokyo Filmex in Japan, as well as taking part in competition section of Beirut International Film Festival where the film has won the "Golden Award" of this festival.
The actor, Maysam Makhmalbaf, will accompany the film during these festivals in India.
Click the link to watch the trailer of the film: THE GARDENER