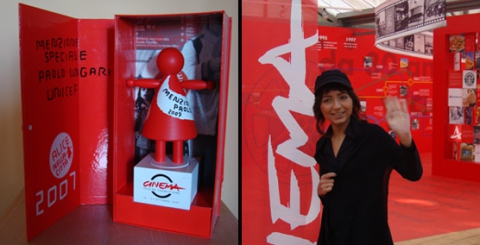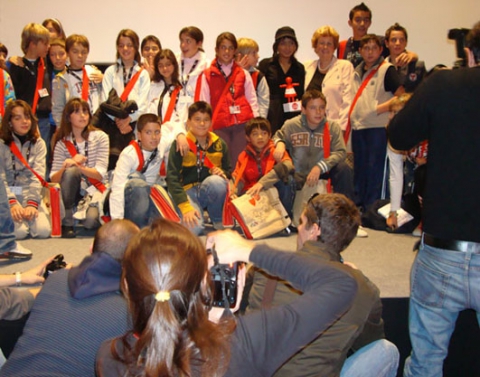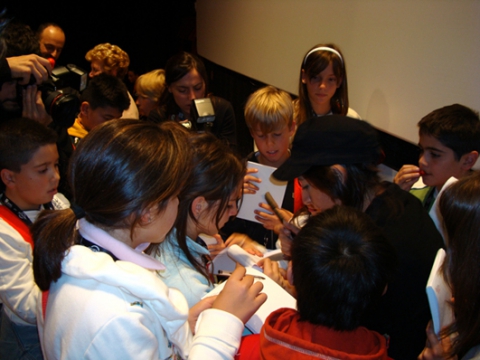 Unicef has awarded Hana Makhmalbaf, the 18 years old Iranian film maker and director of the feature film "Buddha Collapsed Out Of Shame", with its Paolo Ungari special award in Rome International Film Festival.
Hana Makhmalbaf, after participating in the Ghent Film festival in Belgium, has travelled to Italy to join the Rome Film Festival on Friday, October 19.
The Jury and the members of Unicef organization, while granting Hana Makhmalbaf with the award, paid their gratitude to Hana for her special view and humanistic attention towards the situation of children in the world. Hana Makhmalbaf after thanking the Jury said:" I hope my film could make a difference and help in improving the situation of children across the world. Specially those innocent children who are suffering from current violent wars created by those in power of the earth."
This year in the main competition section of Rome International Film Festival, which takes place from 18-27 of October in Italy, 22 films from the world cinema will compete for the best award. Hana Makhmalbaf's film,"Buddha Collapsed Out Of Shame" is the sole representative of Iran in this section.
Earlier this year, the feature "Buddha Collapsed Out Of Shame" has been screened in Toronto, San Sebastian, EuroAsia and Ghent international film Festival. And has won the Special Jury award and the Spanish TV award in San Sebastian Film Festival.