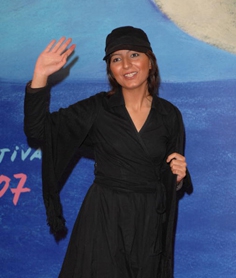 The 48th Installment of the Thessaloniki Film Festival, which took place in Greece from November 16 – 25, praised Hana Makhmalbaf 's first feature "Buddha Collapsed Out Of Shame" with its "Woman and Equal Opportunities Award"; last night.
The jury has announced:" This award is granted to the film for successfully dealing with equality issues, highlighting inequalities and opportunities for equality between the women and men across the world."
This is the fifth award for the film "Buddha Collapsed Out Of Shame" during the last two months.