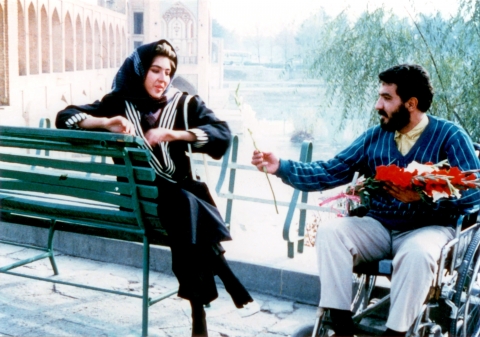 Beirut International Film Festival announced: 
"The Nights of Zayandeh-rood" by Mohsen MAKHMALBAF, which was scheduled to go on screen in the official section of the festival later this week is now banned in Lebanon.
The ban levied on this film is due to the pressure of Iranian embassy on the Lebanese government.
 
According to Colette NAUFAL, Director of Beirut international film festival:
Iranian embassy initially tried to talk her out of the screening of the film in the festival but since they were unsuccessful, they turned the pressure on to the Lebanese government forcing them to ban the screening of the film.
 
In the year 2010, due to coinciding with Mahmoud Ahmadinejad's visit to Lebonan, the screening of "Green Days" by Hana MAKHMALBAF was forced to cancelation in this country by similar pressures.
 
Earlier this year,  after 26 years of being banned by the Iranian government, The Nights of Zayandeh-rood was rescued from Iran and went on screen as the opening film of Venice Classics 2016.