News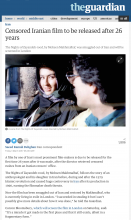 The Guardian
3 March, 2017 | By Saeed Kamali Dehghan
 
The Nights of Zayandeh-rood, by Mohsen Makhmalbaf, was smuggled out of Iran and will be...
Post date:
Friday, 3 March, 2017 - 19:00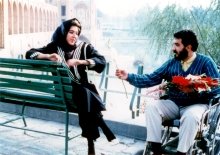 Beirut International Film Festival announced: 
"The Nights of Zayandeh-rood" by Mohsen MAKHMALBAF, which was scheduled to go on screen in the official section of the festival later this week is now banned in Lebanon.
The ban levied on this film is due to the pressure of Iranian...
Post date:
Wednesday, 5 October, 2016 - 19:00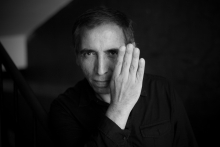 A film season celebrating the work of leading Iranian director, writer and human rights activist Mohsen Makhmalbaf at Institute of Contemparory Art (ICA) in August 2016.
Makhmalbaf began working as a director after five years as a political prisoner in Iran. He has since produced...
Post date:
Tuesday, 2 August, 2016 - 16:00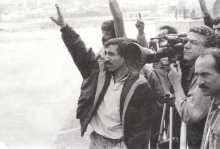 After 26 years of being banned by the Iranian government, The Nights of Zayandeh-rood directed by Mohsen Makhmalbaf in 1990 in Iran, will open the Venice Classics 2016.
 
The Nights of Zayandeh-rood, a film that Iranian audience queued for kilometres at nights to be able to view it...
Post date:
Saturday, 30 July, 2016 - 17:00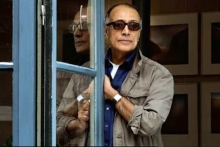 Abbas Kiarostami, the great Iranian film-maker, dies aged 76.
 
Speaking to the Guardian Mohsen Makhmalbaf said:  "Kiarostami is the filmmaker of life, death does not suit him."
"Kiarostami gave the Iranian cinema the international credibility that it has today. But his...
Post date:
Monday, 4 July, 2016 - 22:42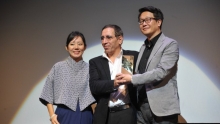 The 26th Singapore International Film Festival (SGIFF) paid tribute to Iranian filmmaker Mohsen Makhmalbaf with a retrospective and an honorary award.
 
SGIFF executive director Yuni Hadi, said; "Makhmalbaf's films have been a regular feature in the history of SGIFF, with Gabbeh...
Post date:
Sunday, 6 December, 2015 - 20:00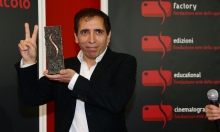 The prestigious Robert Bresson Award of Venice Film Festival went to the Iranian director Mohsen Makhmalbaf.
 
Every year this award is presented to a master of world cinema during the course of the festival. Previous recipients of the Bresson Award includes the film director Theo...
Post date:
Monday, 7 September, 2015 - 18:00
The Galway Film Fleadh (festival), which takes place during July in Ireland every year, has given its "highest honour - the Galway Hooker Award" to the Iranian prominent filmmaker Mohsen Makhmalbaf.
On the Closing Night Awards Ceremony Kate O'Toole, the daughter of the famous Irish actor...
Post date:
Tuesday, 28 July, 2015 - 16:00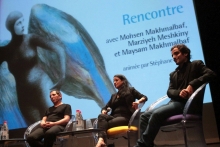 43rd La Rochelle International Film Festival, which is held from 26 of June till 5 of July in France, has paid a tribute to the Makhmalbaf Family this year.
In this programme during the festival 16 films made by the members of the Makhmalbaf family, one film by Abbas...
Post date:
Sunday, 5 July, 2015 - 16:00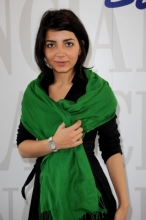 Screen Daily
By Melanie Goodfellow
17 June, 2015
 
Italian-language film could shoot this autumn in Southern Italy.
 
Iranian director Hana Makhmalbaf unveiled first details of her upcoming film Single Mother at...
Post date:
Wednesday, 17 June, 2015 - 19:00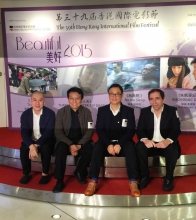 The 39th edition of Hong Kong international Film Festival, which takes place from  23rd of March to 6th of April, has invited Mohsen Makhmalbaf as its head of Jury this year.
Makhmalbaf is joined by Jonathan Rosenbaum (the renowned film critic), Sandra Ng (Actress) and Chris Lee (Film...
Post date:
Monday, 30 March, 2015 - 16:00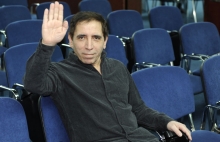 "The President" Makhmalbaf's most recent film, which is shot in Goergia, will be released in 60 theatres in Paris and other cities of France from 18 of March.
Alongside France, the film simultaneously go on screen in cinema's across Switzerland.
 
The President tells the story...
Post date:
Tuesday, 17 March, 2015 - 15:00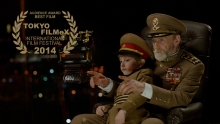 The President directed by Mohsen Makhmalbaf received The Audience Award for the Best Film from the 15th TOKYO FILMeX International Film Festival.
 
While accepting the award Mohsen Makhmalbaf said:" In Fact we were not brought to this planet to kill one another. We have come to this...
Post date:
Monday, 1 December, 2014 - 20:00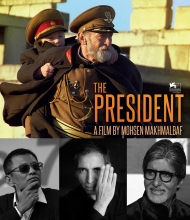 GOA the oldest film festival of India has chosen "THE PRESIDENT" directed by Mohsen Makhmalbaf as its opening film while "The Grandmaster"  directed by Wong Kar-wai would be the closing film of the 45th edition of the festival this year.
 
The two legends of Indian cinema, megastar...
Post date:
Monday, 17 November, 2014 - 16:00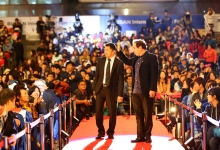 The Chicago International Film Festival awarded the Gold Hugo for best film, its top prize, to "The President" by Mohsen Makhmalbaf.
 
Actress Kathleen Turner, president of the intentional jury, introduced a video greeting from Mahkmalbaf. He dedicated his Hugo to Amir-Entezam, a...
Post date:
Saturday, 18 October, 2014 - 12:20
Pages