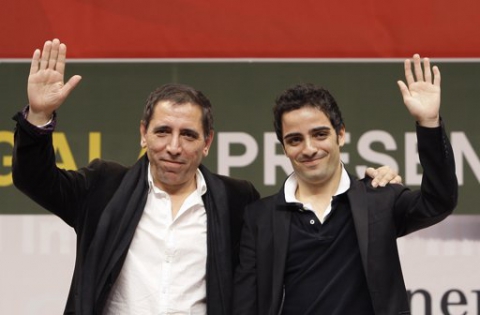 The 12th annual Beirut International Film Festival presented its Golden award for Best Film to Mohsen Makhmalbaf's latest creation, "The Gardener".
Mohsen Makhmalbaf, who at the time of the presentation of this award was at the Busan International Film Festival in South Korea, sent a visual message to the audience in Lebanon. In this message he says "I would like to dedicate 'The Gardener' and this important award from the Beirut International Film Festival to all those people who are working around the world for peace and who are striving to prevent wars which are the causes of destruction committed in the name of God".
"The Gardener" is a poetic documentary made in the cities of Jerusalem, Haifa, and Akká in Israel. It is the story of a debate between two Iranian generations; it is about the positive and negative aspects of religion. The film also sheds light on the beauty of the Bahá'í gardens. According to critics at Busan Festival, "The Gardener" is reminiscent of Gabbeh and the Silence. They have praised the poetic simplicity and the peace-loving message of the film.
Click the link to watch the visual message: The Beirut Golden Award goes to the Gardener
Click the link to watch the trailer of the film THE GARDENER Trailer