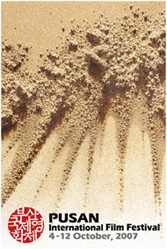 Mohsen Makhmalbaf "Dean's letter for Pusan Film Festival"
In my country Iran, every year, many students graduate from film schools but prominent Iranian filmmakers did not come out of these schools. Why have these schools failed to train filmmakers? Is it because of inadequate instructors? Have they taught useless courses? Have these schools admitted untalented students? Are only schools in Iran like that? Or the fact that cinema can not be learned?
The correct answer to this question can brighten the way on how to learn cinema.
Not only filmmakers but also world famous writers have not usually learned their art from the academia. For example, Hemingway used to sit in the street and record everything he saw just like a photographer. He created the art of writing from 'keen interest in writing', 'hard life experiences' and 'his own personal outlook'. The paper and pen that Hemingway used to write were found in every home but his talent and passion for writing was rare. Today, thanks to digital camera, filmmaking is something like writing but just as we do not have as many writers such as Hemingway and Marquez as we have pens on earth, we also lack as many filmmakers such as Fellini, Kurosawa and Jitray in the world as we have cameras.
Now that neither universities teach cinema nor facilities produce filmmakers, what's the resolution? Why do we gather in Pusan? Do we gather to share this despair with one another?
I believe in order to make the film 8/5 you must be Fellini first. If any one can deliver the artist within himself awaiting birth, then all of life will turn to a school of cinema, literature and art. As Gorky said: "My school has been my life."
This year we gather in Pusan from around the world to reflect on how we can give birth to the poet within us.
Mohsen Makhmalbaf