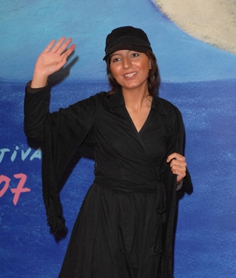 Hong Kong International Film Festival announced the list of nominees in top categories at the 2nd Asian Film Awards on Thursday night. "Buddha Collapsed Out Of Shame" Directed by young Iranian director Hana Makhmalbaf is among the list of nominees to receive the awards.
Buddha Collapsed Out Of Shame, by Hana Makhmalbaf, shot in Afghanistan has received the following international awards so far: "The Special Jury Prize" from San Sebastian International Film Festival, The TVE Award "La Otra Mirada" by Spanish TV, "Unicef special award" in Rome Film Festival, "Daniel Langlois Innovation Prize" from Festival du nouveau cinéma in Montreal, "Discovery Prize" from Sarlat Film Festival in France and "Woman & Equality Award" from Thessaloniki International Film Festival in Greece.
The full list of nominees for the Best Asian film awards is as follow:
Best film Nominees: "Buddha Collapsed Out of Shame" (Iran), "I Just Didn't Do It" (Japan), "Lust, Caution" (Taiwan-China-United States), "Secret Sunshine" (South Korea), "The Sun Also Rises" (China-Hong Kong), "The Warlords" (China-Hong Kong).
Source of the news:
The China Post , Friday, January 18, 2008 &
Herald Tribune , Thursday , January 17, 2008