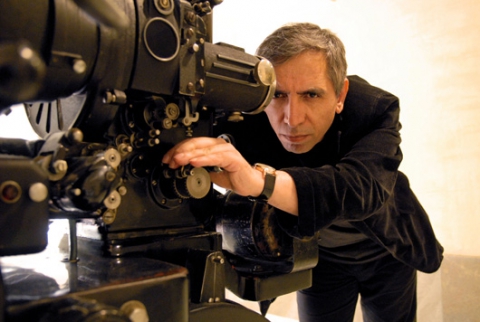 The 13th edition of Tbilisi International Film Festival which is held from 3rd to 9th of December in Georgia has invited Mohsen Makhmalbaf as the head of its international jury, this year.
The oscar winner Christopher Hampton Writer-Director , Dinara Drukarova Russian actress and Nicolas Wadimoff the film director from switzerland will be joining Mohsen Makhmalbaf on the panel of jury.
Tbilisi International Film Festival is also holding a retrospective of the Makhmalbaf families films this year.
'The Gardener' and 'Salam Cinema' by Mohsen Makhmalbaf, 'The day I Became A Woman' by Marziyeh Meshkiny, 'How Samira Made the Blackboard' by Maysam Makhmalbaf and The Korean Documentary ' A Filmmaker to Afghanistan' which is about the cinematic, educational and human right activities of Makhmalbaf family in Afghanistan will also be screened.
The 2012 edition of the festival will come to an end by screening of Mohsen Makhmalbaf's Salam Cinema at the closing ceremony on 9th of December.