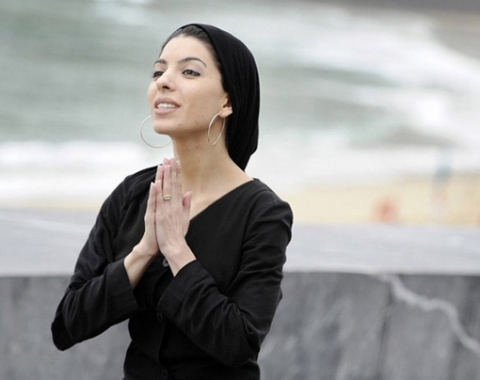 Samira Makhmalbaf will attend the 13th Kerala Film festival in India. This festival which is held every year from December 12-19 will focus on films from South America, Africa and Asia this year in its main competition section.
Also, a tribute will be paid to Samira Makhmalbaf with the showing of the films Apple, Blackboard, Five in the Afternoon and Two Legged Horse.
Two Legged Horse, Samira Makhmalbaf's latest film that has recently won the Special Mention prize from Rome festival will be screened on November 30th and December 7th in the main competition section of Estonia's 12th International Film Festival.
Also, Two Legged Horse will be shown in special film screening section of Goteborg's 32nd International Film Festival in Sweden held from January 23, 2008 until February 2, 2009.