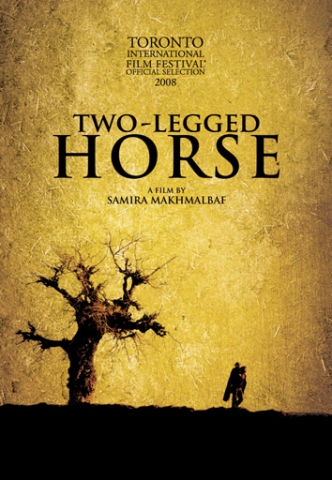 Seville Picture Company, the Canadian distributor for Samira Makhmalbaf's 'Two Legged Horse' announced at the closing of Toronto Film Festival that the film will go on screen in Canada with a start of the New Year.
The beginning of the New Year marks the busiest season for movie goers and screenings in most countries including America and Canada.
Since Toronto film festival has no competition division for the films, the audience's welcome of every film greatly affects its screening. Every year the Toronto Film Festival becomes the launching pad for films to compete for the Oscars.
According to previous arrangements Samira Makhmalbaf was to attend the Milan Film Festival as jury in the main competition, immediately after Toronto but it coincided with San Sebastian Film Festival and instead, Samira will leave Toronto on September 18th to attend the San Sebastian Film Festival.