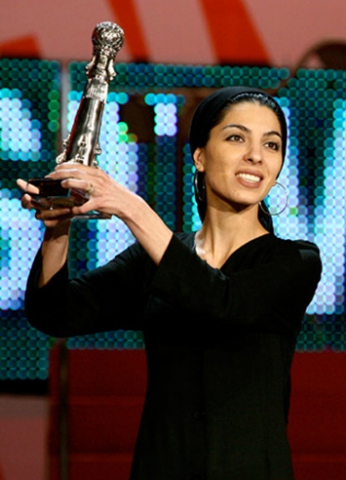 Samira Makhmalbaf, Director of Two-Legged Horse, received the "Grand Jury Prize" from the 56th San Sebastian International Film Festival. This is the fifth award for Makhmalbaf family from Spain during the last one year.
San Sebastian International film Festival takes place from 20 to 29 of September in Spain every year and is by far the most prestigious Spanish Film Festival in the world.
Samira Makhmalbaf while receiving the award said: "I wish this award was democracy so I could present it to the people in my country Iran. I wish this award was peace then I could grant it to the today world which is victim of all this violence and wars. If only this award was bread and I could share it with the poor… However, this award is a huge hope to me for a future in which fascism, war and poverty would have become a distant memory."
The film Two-Legged Horse metaphorically challenges the in-humanistic relationship that exist between humans in today world.